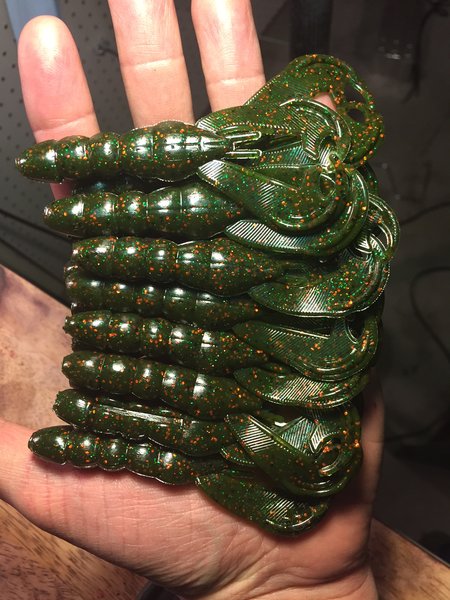 Devil Craw in Moss Color
The 3.7" Devil Craw is the perfect craw to add to a jig as a trailer or fish Texas rigged. The ends of the claws are raised to give this bait maximum action in the water. Your order is fully custom, let us know if you want coffee, garlic, or craw scent, as well as salt infusion... or not.

Includes 10 baits per pack.